International Bestseller & Amazon #1 Hot New Release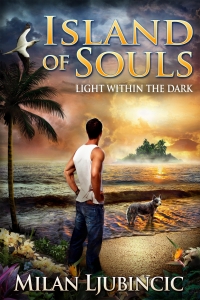 This first novel, in the soul psychology mysteries series chronicles the story of a young psychologist on a soul journey. On his voyage of self-reflection, Lucas with his canine pal Blue, leave behind life in Santa Monica and set sail towards an uninhabited tropical island in the equatorial North Pacific. Through mysterious encounters and thoughtful insights, he discovers his Garden of Eden has a haunting past, and that we sometimes need the darkness, to remind us of the light.
The interwoven insights in this story were received through the practice of silence and stillness, and reflect aspects of the authors life journey. Island of Souls blends depth psychology with real-life events surrounding mysterious Palmyra Atoll.
Click here to read book sample…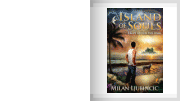 Buy Your Copy
Island of Souls: Light within the Dark, can be purchased at most bookstores around the world including:
UNITED STATES:  Amazon.com
   Barnes & Noble   Harvard Book Store
CANADA:  Amazon.ca   Indigo Chapters Book Store   Abe Books
UNITED KINGDOM:  Amazon.co.uk   Waterstones   WHSmith
AUSTRALIA:  Amazon.com.au   Bookworld   Angus & Robertson
★★★★★ Some psychologists have attempted to write novels to clarify for the public their insights as to finding a happy life: usually those 'novels' sound preachy and contrived. But that is not the case with Milan Ljubincic. He has the gift to create a fascinating story that just happens to teach as well as entertain. And that is why this book works so well. Here we encounter people who will remain in our psyches not merely as interesting characters but also as symbols of the steps toward living from the heart." ~ Grady Harp, Amazon "Hall of Fame" Top 50 Reviewer
– The TOP 10 "Most Read" Book ~ BookBuzzr
★★★★★ an inspiring journey deep into the heart of one's soul, as one searches for meaning and purpose in life… an insightful read which will help many readers rediscover themselves." ~ Khamneithang Vaiphei, Amazon Top 500 Reviewer
"Unique island-dwelling characters teach this tortured protagonist— and readers —how to cultivate positive thoughts through dark times. A refreshing fictional account of the author's self-help message." ~ Foreword Clarion Reviews
"Ljubincic's tale of travel and soul-searching has a powerful message: The mind has the power to create the world one lives in, or as the shaman so eloquently puts it, 'We become what we think about.' The entire book is filled with similarly inspiring dialogue; indeed, some exchanges between the characters are deeply profound. Although a work of fiction, this parable's underlying message can be taken to heart by anyone who reads it. Perhaps as a simple reminder, the author notes in an epigram, 'We sometimes need the darkness to remind us of the light.' A fine allegorical novel that may make readers feel refreshed and ready to take life by the reins." ~ Kirkus